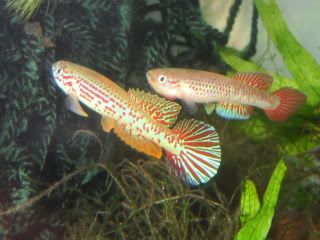 Hi,
I am currently having a little difficulty with the above strain
Aphyosemion Herzogi Mintoum GWW 86/11
Has any of my German counterparts kept or are breeding this species able to offer me some advice on the ideal water conditions to sucessfully breed this species.
I am getting eggs but they sucumb to fungus.
Any help would be greatfully appreciated.
Regards
Colin